August 31, 2022– The Virgin Islands Department of Licensing and Consumer Affairs (DLCA) announces that the Virgin Islands Office of Cannabis Regulations (VIOCR) will convene a virtual town hall on Wednesday, September 7, 2022, at 5:30 pm to hear community concerns about the Cannabis Advisory Board's Proposed Rules and Regulations.
Registration is required for the Zoom meeting and can be accessed at https://bit.ly/3AUNcDR or by scanning the below QR code. Please note that the link is case-sensitive.
The Rules and Regulations can be found online at ocr.vi.gov/governing-rules-regulations/. Comments and concerns regarding this document may be emailed to comments@usvi.onmicrosoft.com and will be available through September 12, 2022 at 5:00 PM AST.
For access to announcements from the OCR, please sign up at https://bit.ly/3q1yFzO. Please note that the link is case-sensitive.
Persons with questions may contact the OCR or Virgin Islands Cannabis Advisory Board through Executive Director Hannah Carty via phone at (340) 714-9755 or email at info.ocr@ocr.vi.gov.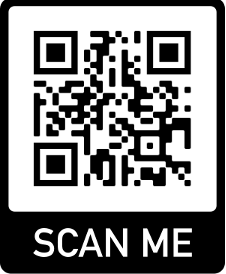 ###